Bell Resurrected for the Death Toll Sept. 11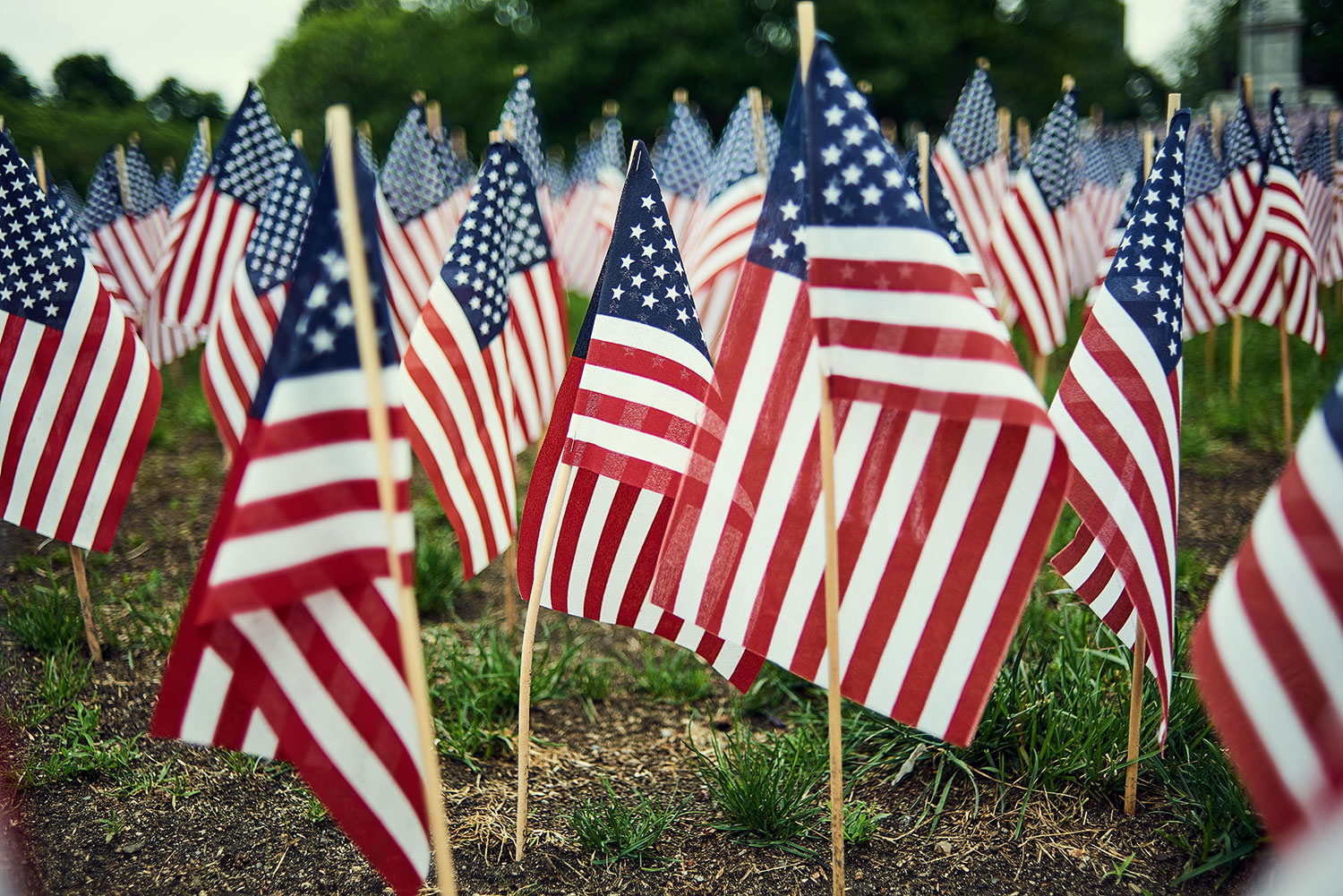 This article was taken from Section B of The Baltimore Sun dated August 7, 2002.
---
Meticulously sanded and buffed, an old Chicago church bell will sound for a fire department chaplain and all the other World Trade Center victims.
At 6,000 rotations per minute, the hand sander makes a terrifying noise – the motor's deep growl coupled with the earpiercing screech of its abrasive pad scraping metal – that could curdle milk. But, headphones on, Ryan Parker hears only WHFS-FM.
Behind bug-eye-like goggles that meet the top of his protective breathing mask, the 22-year-old's eyes fix on the fist-sized area of the huge bell he is buffing. His gloved hands gently but firmly press the equipment over the surface so slowly that in five minutes, he has put a shine on a section maybe 11 inches across and 6 inches high.
Parker rubs a wedge of the abrasive pad in egg-sized circles, going over a stubborn area as puffs of metal dust vanish in the wind from the large fan. This is not just any job for Parker, whose family owns the McShane Bell Foundry in Glen Burnie.
In a few weeks, this bell will leave this cave-like bay to toll in sorrow outside the New York City church and friary that were home to the Rev. Mychal F. judge, the New York City chaplain who died in at the World Trade Center on Sept. 11.
"The switchboard operator told me he was gone. …I said, 'Let me leave a messages.' And she said, 'No, no, he is gone.' "
The Rev. David W. Schlatter, friend of the New York City Fire Department chaplain who died in the aftermath of the terrorist attacks on the World Trade Center.
The 107-year-old bell here is the largest of four that will peal as part of the Remembrance Project, a memorial to all who died in the attacks and their aftermath. The job will take two weeks – the 5,000-pound bell stands 50 inches high and is 63 inches at the mouth. But Mcshane, the lone surviving maker of large church bells in the country, isn't billing labor for this job. "It's a real heartfelt project for our family," said William R. Parker III, McShane's vice president and Ryan Parker's 33-year-old brother. The Rev. David W. Schlatter, a Wilmington Del., fire chaplain, devised the bell-tolling project on a train home from the wake Judge, a mentor and fellow Franciscan friar. Judge died at the towers, reportedly when hit by falling debris as he administered last rites for a victim. "I first met him when I was 18," Schlatter, 52, said. "He did a retreat for us at Siena College, I was a student. I was a seminarian." Afterward, they ran into each other "at ordination, weddings and funerals." In 1993, when Wilmington firefighters asked Schlatter to be a chaplain, he sought out "Father Mychal."
"I asked him if I should do it," Schlatter recalled. "He said, 'You'll love it. They are great people. It'll take you a year to break in.'" On the afternoon of Sept. 11, Schlatter called the Church and Friary of St.Francis of Assist in New York City. As has been his habit when a city firefighter died in the line of duty, he wanted to offer supportive words to Judge, a friar in residence there.
"The switchboard told me he was gone," Schlatter recalled. "I said to myself, 'Of course he's gone – he wouldn't be sitting here with all this going on.' I said, 'Let me leave a message.' And she said, 'No, no, he is gone.'"
Two days later, Schlatter mused over ways to remember the man known as the "fire friar," as well as the firefighters he served.
"I just felt I needed to do something," said Schlatter, who also serves as director of Wilmington's Franciscan Center, which has a tradition of tolling bells for various occasions. "We've used bells in the past. Why not do something with bells for this?"
The plan began small – sounding one bell in New York City as a tribute to Judge and the fallen firefighters. In a day, he had the nod from Charles M. Cawley, president of the MBNA Corp., which had bought six old Chicago church bells in 1997 at Schlatter's request, to release the largest for this project. McShane had restored two other bells from the set in 1998.
The plan calls for placing trailer-mounted bells at or near each of the three crash sites and striking each bell once every 10 seconds for each victim at the site, starting at the time of each plane crash.
"We are hoping that friends, relatives, rescue workers, survivors will ring it," Schlatter said.
The bell being restored in Glen Burnie will rest outside St. Francis, where part of west 31st Street will be blocked off for expected crowds.
It will toll in a resounding note of B for nearly eight hours for the World Trade Center's estimated 2,823 victims.
"I think it's a very nice idea," said Erin McTernan, one of Judge's two sisters living in Ocean Pines.
Schlatter also is seeking permission to bring a 3,500-pound bell to the Pentagon in Arlington, Va., where 189 people were killed, and ring it about 31 minutes. A 2,800-pound bell will toll for nearly 7-minutes in Shankesville, Pa., for the 44 victims who died in an effort to retake their hijacked plane. Wilmington's Fanciscan Center will toll a 1,700-pound bell for more than 8 1/2 hours for all the victims of the Sept. 11 attacks.
But first, the big bell here must go from the dull gray-green to gleaming bronze.
The Parker family, third owners of the 148-year-old McShane Bell Foundry, first offered free labor toward refurbishing the bell, installing new clappers and mounting all four bells on steel frames, as well as related work. Schlatter is paying $29,000 in materials and related costs. Then the Parkers asked companies they work with on bells to help out.
"This is special, it's for 9/11. Small as we are, we can donate our labor," said William R. Parker Jr., 55, president of the six-employee business.
Work began last month, when a local company hauled the bell away, sandblasted it and brought it back the same day.
It will take at least 50 hours for the Parkers to turn the pebbly ecru finish into the luster of a church bell. Steady hands on equipment guided by keen eyes are key. The goal is to minimize the appearance of the pits in the metal – flaws created during casting – as well as swirls from buffing, while giving the bell an even glow.
First comes a buffing with a coarse pad, then with a medium-grade pad, then fine.
The coarse pad leaves the surface smooth to the touch, but with obvious scrape marks. They started July 30.
William R. Parker Jr.'s sons will take hourlong turns with the sander. The work can be tedious. And clad from chin to ankle in coveralls reminiscent of those in Woody Allen's 1973 film Sleeper, a worker can melt in the bay's heat, despite the fans.
With a die grinder with a fine wheel, they will scrub around the lettering and between the raised lines that encircle the bell and provide a small design. But it will take another four hours to polish the bell with a commercial compound that the Parker's mix with water and doctor with what William Parker Sr. says are "secret ingredients".
They will wipe the polish with soft cloths and tissue, hand-rubbing to achieve the right luster. An airgun will blow off dust or tissue residue, giving the bell a bright shine. A clear enamel coat will deepen the color, providing a protective finish that lasts 12 or more years.
William Parker Jr., who estimated his company's labor at $6,000, said he's "just surprised at how everyone is donating their efforts."
"Once everyone found out what this was for, everyone came aboard," he he said.
Last month, Parker phoned his friend Robert H. Eagan, president of American Alloy Foundry, Inc., to see whether he would be interested in donating the labor to craft four bronze clappers.
"I said, 'Yes I would,'" recalled Eagan.
The largest clapper, for the New York-bound bell, will be "a little bigger than a cantaloupe," he said. And heavier: 35 to 40 pounds.
The Baltimore branch of United Rentals, Inc. donated a forklift for a month, so the parkers can move the bell, and O.T. Neighoff & Son's Inc. of Glen Burnie contributed the sandblasting.
Other companies doing work at no or reduced cost include a Delaware car dealership that will provide truck to tow the bells, and the Pennsylvania and New York firms involved in building and selling the bell trailers. At McShane, meanwhile, the sand pile where the bell rested for five years is eerily vacant, dominated by a wall of 19th-century bell molds and ladles.
"It's strange not to see it there," said William Parker Jr. Still, "I am going to sleep better when this project is done."